The following members of the Institute are actively involved in its programs and research activities.
Jacques Hallak
Advisor for International Councils, International Advisor, Paris, France
Hervé Maisonneuve
Advisor for publishing, Consultant on scientific writing, former Associate Professor of Public Health, Paris, France
Martine Peters
Advisor for Bachelor & Master programs , UQO, Canada
Advisor for Doctoral Programs, professor, University of Bucharest, Romania.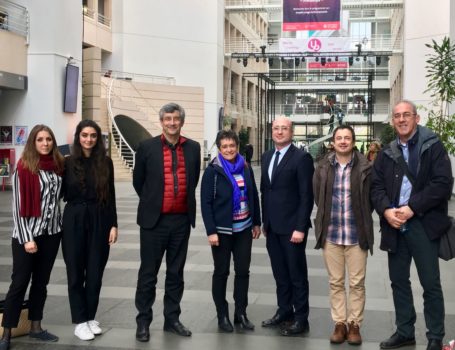 Philippe-Edwin  Belanger
Director of INRS – CANADA
Paulo Peixoto
Advisor for Portugal, professor, Centre for Social Studies (CES/FEUC), University of Coimbra, PORTUGAL
Marian Popescu
Director of CARFIA, ROMANIA.
Responsible of mission
Cinta Gallent Torres is an associate professor at Universitat de València and Universidad Internacional de Valencia in Spain. *
Cinta Gallent is in charge of individual and institutional memberships in IRAFPA.